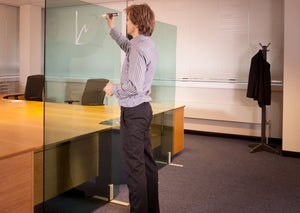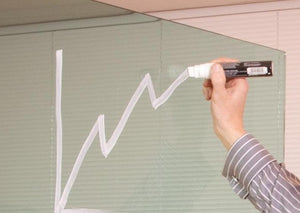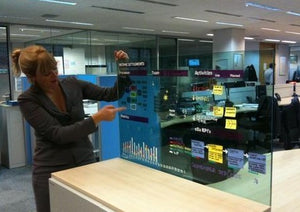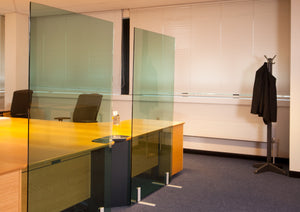 Write on Wipe Off Screens Product Information
Screen Plus write on wipe off glass screens made from 10mm toughened glass. Our versatile screens can be used for showing information and displaying posters. Simply write on and easily wipe off when you no longer need the information. Long lasting multi-use screens that are easy to clean and maintain, an ideal screen solution for collaborative and teaching environments. 
Screens are custom designed, built for your unique environment. Aluminium freestanding bases matching the top feature rail. The screens are finished off with vinyl frosting and company branding - creating custom screens for each business. We have been supplying write on wipe off screens across the UK for over 30 years, and our extensive experience has shown these screens are ideal for office, school and creative workspace environments. 
Obtaining a personalised quote is simple, either request a quote or give our sales team a call and we will get back to you the same working day.  
{formbuilder:28214}