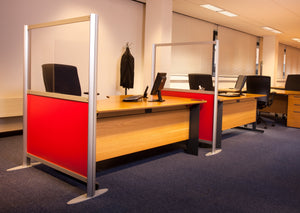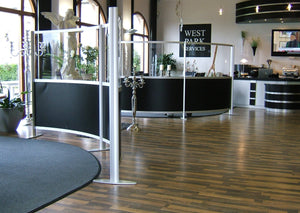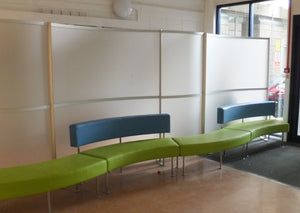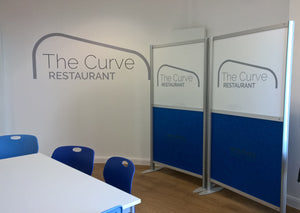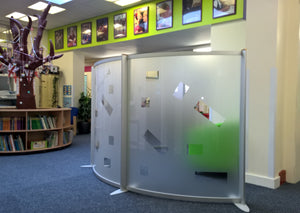 Modular Screens Product Information:
At Screen Plus, we design and manufacture high quality Modular screens for creative workspace. We supply bespoke screen assemblies, with individual designs, graphics and logos applied to the inner panel - making the screens a truly versatile product. 
Our Modular range of screens are designed with an acrylic upper and or lower panel creating a barrier, whilst maintaining visibility of office or place of work. As a freestanding screen, our Modular range can be used in any environment. The Modular design enables long runs or single units creating a width and configuration to meet your unique business needs. The upper panels allow light in the area whilst effectively dividing areas. Option for delivery fully assembled or built on-site, using our own vehicles to ensure the product arrives in perfect condition. 
Further product information below: 

| | |
| --- | --- |
| Frame Section | Outer oval post: 80mm (face) X 32mm (depth) |
| Inner panel options | Choice of standard infills from perspex, wipe clean laminate, real wood veneer or fabric see options. |
| Linking facility | To create unlimited length runs with facility for 2, 3 or 4-way junctions at each post. |
| Finish | Brushed aluminium in natural or powder coated finish. Timber in natural lacquer. |
| Custom Design | As manufacturers we have the capability to design and make screens to your requirements (subject to material restrictions) |
| | |
{formbuilder:28177}