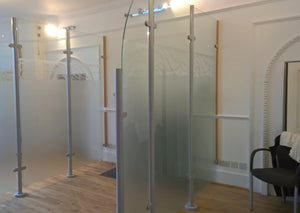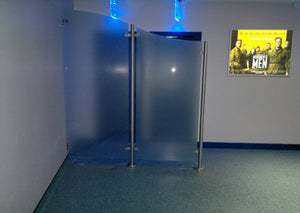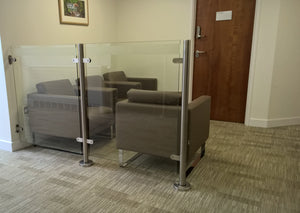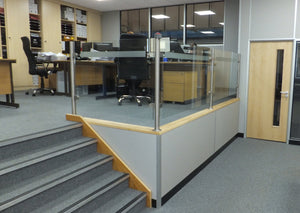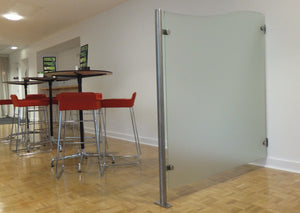 Wall Mounted Glass Screens Product Information:
Wall Mounted Screens for a light, contemporary feel in your environment. Each screen is custom designed for your unique environment. Further product information below:
Supported on
Wall mounted glass brackets or
Wall mounted glass brackets one side 50mm diameter one side
Finish 
Powder Coated or Brushed Stainless Steel
Glass 
10mm toughened with polished edges
Frosted Images 
Frosted or coloured single images can be applied to create logos, names or products
Custom Design 
We can manufacture to meet your requirements (subject to material restrictions)
Delivery
Delivered fully assembled or built on-site, using our own vehicles to ensure the panel arrive in perfect condition and are ready for immediate use.
*  Where glass screens are used in a walkway, manifestations must be used to prevent accidents. 
{formbuilder:28209}