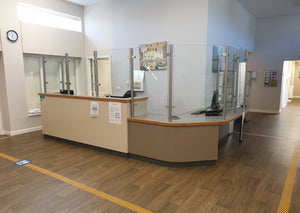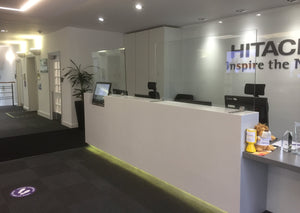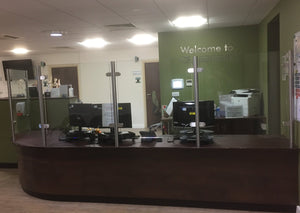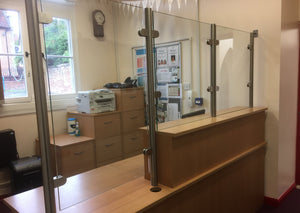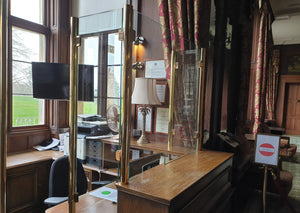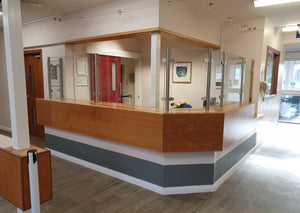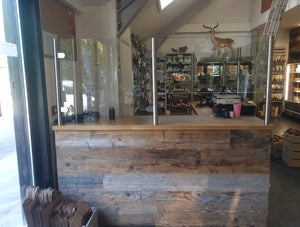 DESKTOP SECURITY SCREENS PRODUCT INFORMATION:
Glass desktop screens made from high quality glass - attack resistance and protective against airborne transmission. Ideal security solution for existing or new reception desks. Offering long-term protection as more resistant to scratches and environmental degradation from sunlight and chemicals than Perspex Screens.
Custom built with option of post design to best fit your unique desk design.  Stainless-steel posts are perfect for modern spaces and catering environments, whereas we offer brass posts for more traditional buildings and period design. The transparent glass is highly functional, made with 10mm toughened or 12.8mm laminated glass to look elegant and maximise light filtering through.
{formbuilder:28172}